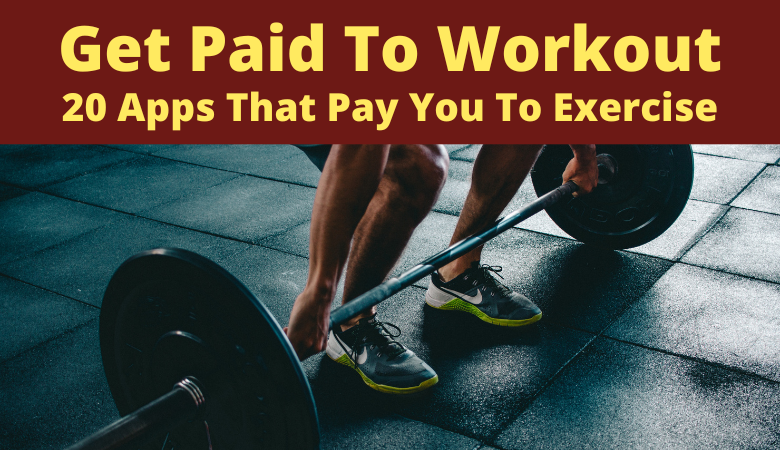 Want something to motivate you to work out and achieve a ripped body? How does more money sound?
Even people who do not hold a Finance degree know that nothing beats financial incentives as a motivator for growth and better performance. So, why not apply the same mindset while working out? If you are prone to giving up your fitness rituals midway and have long been desiring a constant motivator to restart the journey, welcome the goodness of paid workout apps.
Fitness and motivation apps drive and encourage you to work harder and achieve health goals by rewarding your best performance and constant hard work. That's why we've brought the best pay-to-workout apps that will help you earn while staying fit. 
With these apps, you're in for a treat or the challenge of the century. Let's go!
Get Paid To Workout – Apps That Pay You To Exercise
Having an active lifestyle and keeping your fitness goals and expectations in mind, we have included all kinds of fitness apps in this list to ensure you stay fired up and ready for the grind. While some of these apps will reward you with points that can be redeemed, some will pay straight out cash or even help fund a noble cause like donating.
So, without further ado, let's check out these apps that will motivate you to exercise.
1. Charity Miles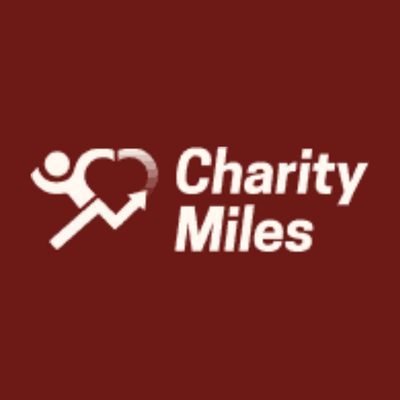 Start your fitness journey with a noble purpose with Charity Miles. With this fitness app, you'll be earning donations for a charitable cause. Thereafter, money will be donated on your behalf for every mile you run, bicycle, or walk. Although you won't be getting a penny for yourself, it's a good motivator nonetheless to kickstart your fitness journey.
You can pick charities like Northwest Parkinson's Foundation, Alzheimer's Association, American Diabetes Association, Operation Smile, etc., and hit the road to fund the donations. The app's easy interface makes everything a breeze, and you can even sync it to tracking apps like HealthKit or Strava. 
Charity Miles is available for both Apple and Android users and utilizes an internal pedometer and GPS of your device to track the mileage you cover. So, why not contribute to the noble cause and help people with your sweat and hard work? Even though the money won't be getting into your pocket while you're busy running or cycling, the hard work will surely fund the future of many.
2. MapMyFitness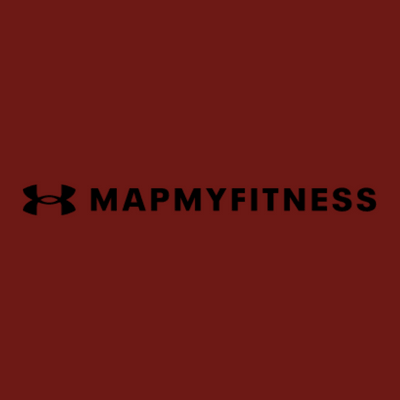 We could be charitable once in a while but don't we have bills to pay and stomachs to feed? That's where the MapMyFitness app comes into the picture. We've always known that there's no high road to fitness, and it all starts with setting goals and doing the needful. 
Yet, we're lazy procrastinators who can't be motivated enough, especially when shin splints and cramps kick, which provides the perfect reason to give it all up. 
But not now! Once you start using the MapMyFitness app, award prizes will maintain the motivation to get into the grind and stick with it till the end. The app rewards the best performer monthly and even offers grand prizes at the end of the calendar year.
You can create workout routines, map routes for more challenges and discover new routes, track fitness activities, count calories, and earn points for all the fitness workouts you perform. These points can be encashed for further rewards, so you'll be adopting a healthier lifestyle while earning!
3. Strava
Strava means "strive" in Swedish, and that's what this great fitness tracking and achievement app does. It pushes people to strive harder and even rewards their best efforts, and ensures they're as fit as a fiddle. The app runs various challenges that can span a week or a month, which can either be performed individually or with a group.
After completing the challenge, rewards are given out. However, note that rewards are offered for activities that are sponsored by brands, like cycling, walking, running, etc. 
4. Sweatcoin
Every drop of your sweat will turn into a hard-earned reward with Sweatcoin. Sweatcoin is a cryptocurrency-based platform that lets you earn its native virtual currency, Sweatcoin, for every step taken outside. 
It's an interesting way to step into the digital space while working out, and you should definitely check out this fitness app to earn coins (1000 steps = 0.95 Sweatcoins.) Being a virtual currency, these coins don't carry the monetary value associated with fiat currencies, but you can surely cash them for Amazon gift cards.
5. LifeCoin
LifeCoin is an innovative addition to the list of fitness apps that helps you meet fitness goals. This app is also a crypto-based platform like SweatCoin, which distributes rewards in the form of its digital currency, LifeCoin, which can be redeemed for various prizes and gift cards.
Although, unlike other workout apps, which provide a speedy source of income without waiting for rewards to accumulate, you need to be patient with this app. Yet, it's a great option nonetheless, and you can easily log your outdoor steps and convert them into rewards. 
Besides, if you've long wanted to dabble in the crypto world, this app will let that happen.
6. HealthyWage
Anyone searching for fitness apps that let people earn passive income while working out would've already stumbled on HealthyWage. If you're not one of them, let us enlighten you about the perks of this app and how it can help you earn money. 
With HealthyWage, people can win money by betting on their weight loss journey. It's similar to gambling as you'd be betting on your will and losing weight according to already set targets. Besides, nothing beats the motivation driven by risk, like betting your own money to achieve results. 
You can bet on any amount starting from $100 with the cap of $995 per month based on how much weight your weight loss goal comprises and the time to achieve that. It's a cool way to lose weight and adopt a healthy lifestyle while getting fired up with the desire to earn rewards up to $10,000. 
7. Step Younger App
If you are fond of walking distances and would like to earn rewards for your steps, then Step Younger is a health app that makes it happen. It's a pedometer app where all your steps are recorded and later used to earn exciting rewards. This app tracks your steps and rewards you for the same. 
By exchanging the steps for prizes and collecting puzzle pieces that ultimately unlock gift cards, you can make your fitness journey a happy experience. This app also works as a fitness tracker, and you can check your blood pressure and heart rate, which is particularly amazing. Besides that, the more you achieve, the more gift cards are unlocked. 
However, it's better to be realistic and patient, as redeeming rewards via this app might take some time; still, it's a great fitness app, though not the most lucrative option.
8. WinWalk
We all like collecting redeemable gift cards like the Amazon, Target, or Sephora ones, which makes us giggle like a little kid in a candy store due to the simple thought of freebies. And you know what? WinWalk will give you such exciting gift cards! All you have to do is walk, and this pedometer app will count the steps and ultimately reward a coin for every 100 steps.
You can redeem these coins for gift cards, and believe us when we say the gifts are actually worth it! So, if you really want to earn passive income with fitness apps that pay for working out, WinWalk is a decent choice.
9. MyWallgreens (Walgreens Balance Rewards)
Exercise apps that pay for working out? Check out MyWallgreens (earlier known as Walgreens Balance Rewards), where you get paid to work out and lose body weight. By linking your tracking devices like Apple Watch, GoogleFit, or FitBit with your myWalgreens account, you can kickstart the fitness journey where the app will offer Walgreens rewards. 
By enrolling in the health and activity challenge, a 4-week challenge, you can achieve your health goals while earning rewards. If you complete the whole 4-week health challenge, then Walgreens cash rewards worth $2 can be earned. Though it's not much, something is certainly more than nothing.
10. Evidation
Active fitness enthusiasts will surely love Evidation (earlier known as Achievement), a popular fitness app that pays on the basis of activities you partake in. Walkers might be dissatisfied as the app doesn't have much in store for them but a meager 6-point reward as you'll be needing 10,000 of them to cash out. 
If you're into cycling, swimming, or running, then actively training and tracking these activities will reward 80 points a day. Now, although active tracking becomes a drag at some point, if you're fine with it, then go ahead. This app is available for both Android and iOS devices and will surely be worth it for would-be athletes and active players. 
11. Paid Workout
Paid Workout is, just as the name suggests, an app where you get paid to work out. The app is available on both Apple and Google Play Store, and you can get started by taking a quiz for a better experience. 
Activities like riding a bike, lifting weights, running, walking, etc., will earn you exciting rewards. Moreover, there are various challenges spanning a week or an hour which makes working out a fun activity. And if you're competitive and athletic enough and find a top spot on the leaderboard, then cash rewards are just around the corner.
12. Virgin Pulse
Virgin Pulse is another health and wellness app that rewards your best performance and ensures that good and healthy habits never go unnoticed. By partnering with companies, Virgin Pulse helps motivate the employees to maintain a healthy lifestyle by rewarding cash prizes.
The app gets easily linked with your other tracking devices, and you can either perform individually or in a group challenge to earn merchandize gifts or cash rewards.
13. Vitality
Vitality should be your top pick if you want to earn bucks or simply get rewarded for adopting a healthy lifestyle. This app takes health to a different level by partnering with employers and brands to promote healthy activities among employees and customers.
Its solutions like "Vitality One" and "Powered By Vitality" are some of the programs in which rewards like Apple health and others are given to hardworking individuals. The members are given daily goals which promote physical activity, and on the successful completion of the same, they're rewarded with coins or gift cards.
So, if you want to adopt a healthy change and be rewarded for doing the same, Vitality is for you!
14. FitPotato
Point systems in pay-to-workout apps seem sketchy to many as people want to see real cash credited into their banks. Well, with FitPotato, that desire is easily met. You can readily earn rewards on your betted money after successful completion of a challenge, and voila – let the rewards float in!
There are no caps on the amount of money that can be cashed in by earning rewards, though there's a certain fee to do that. Now, as you'll be betting your extra money, the risk of losing is greater if the goals aren't met. 
But that's the charm of it all! You can challenge your fellow FitPotato users or friends to earn cash at the end of the week after completing all three sessions; rewards are split between winners.  
The prize is distributed among all participants who complete the challenge, and if you're the only one, the prize is all yours! Though this app isn't available for Android devices, iOS users can certainly look forward to adding FitPotato to earn money by working out. You can walk, run, or walk your dog to win weekly rewards, and the app uses GPS to track the movement. 
15. RunTopia
If a free fitness app that will pay you to work out is what your heart desires, then say hello to RunTopia! It's a serious fitness and motivational app that will bring out the real athlete hidden in your bones. No matter what your aim is, be it to lose weight or simply earn while staying fit, RunTopia would provide all the necessary metrics you need.
The app tracks your movement, calories burned, pace and other metrics to help you workout better. It provides motivational incentives in the form of digital currency, Sport Coin, which can be exchanged for PayPal cash prizes, gift cards, or gear. 
Now, although you won't become a millionaire by using this app; still, it's a decent way to get paid to work out.  
16. StepBet
Amplify your workout experience by downloading the StepBet app, which does exactly as it says – bet on the steps! This app is like other fitness apps (HealthyWage and FitPotato), where you'd be betting your own money to earn extra. Though the starting bet here is higher than FitPotato, know that the rewards are great too.
So, if you're motivated by exciting rewards and believe in your spirit to stick out till the end, then StepBet is a great choice. After the successful completion of goals, you're rewarded points that can be redeemed via PayPal by requesting a payout. 
The app is available for both iOS and Android users and can be easily synced with activity trackers like Samsung Health, FitBit, Apple Watch, etc. Therefore, if you need the motivation to move, Stepbet should be your choice. 
17. Rover
Dog lovers are in for a treat with Rover! Get your daily fill of your furry friends and fitness goals by being a dog walker. Though this app isn't specifically a fitness app, unlike our other recommendations, it's a decent option for staying fit by dog walking. 
It's a great side hustle, and the app pays for your services while ensuring the safety of pets by employing real-time tracking via GPS.
So, if you have previous experience in pet care and dog walking activities, Rover has a suitable job that matches your skillset. You can get connected with fellow pet owners who might require your dog walking or pet boarding services, and voila – you'll earn extra cash for all your efforts. 
18. YouTube
You know, we know, and all of us know that nothing beats YouTube when it comes to income that one can earn through the Internet. It's seriously the best place to earn bucks while working out, only if you know what's to be done. With the right motivation, content, and patience, you can earn plenty by making fitness videos on YouTube, but yeah – it's easier said than done.
You need to make the right content that appeals to fellow fitness enthusiasts, and if the recipe is right, income is just around the corner. By working out yourself and motivating others to do the same, you can get rewarded for your effort. 
All you have to do is put the right content that the audience is searching for and needs. Once that framework is set, it will be a matter of time till you can monetize your YouTube account.
19. SkillShare
SkillShare, like YouTube, will let you earn by working out by designing a fitness course for the right audience. The hype for a healthy lifestyle, fitness workouts, weight loss diet, and other healthy information won't ever die out, and you can incentivize on this. 
You can teach others and become a sensation for people who want to adopt a healthy lifestyle and just be the better version of themselves. It'll be a great side hustle, and you can earn more than any other paid workout app. Though you'd need to put in a lot more hard work and effort than other fitness apps, it will be all worth it. 
20. PK Rewards
If SkillShare and YouTube seem too much of a hassle and you're okay with meager rewards, then PK Rewards might be a decent choice. This app motivates you to work out and intensify your regimen and go all in. The better you perform, the greater the rewards are. You can connect the app with Apple Watch or other Bluetooth trackers to get started.
Based on the intensity of the workout and the Effort Score count, you're awarded points that can be later redeemed for Amazon gift cards and other prizes. Though you won't be earning much with PK Rewards, it's a decent side hustle nevertheless.
Other Ways To Get Paid To Exercise
If the thought of money fires you up to get hard on your workout regimen, then there are many other options that pay well other than paid exercise apps. You can get a trimmed and lean body and inspire others to achieve the same by becoming a personal trainer or competing in athletic events and start earning handsome rewards.
Check out the list of other things that you can do to get paid for working out below.
Become a personal trainer
Become a sports coach
Become a tutor 
Take part in athletic events
Become a guide and host tours
Start a Bootcamp focusing on fitness and health
Cleaning or landscaping
Note, you have to be ready for everything as doing these jobs isn't an easy feat, especially landscaping can be bone-breaking and extremely tiring. After a day of work, your limbs will seriously cry for help. That's why you should only take on work that matches your preference. 
Now, apart from the ones listed above, there are many other options that you can explore to fill your pockets. Fitness-related services can pay extremely well if only you know what's right and how to do the same. Be creative, explore the field, and you'll be astonished to see what all it can offer.
Frequently Asked Questions
Got some doubts regarding paid workout apps? Well, you aren't the only one! We have answered some of the most frequently asked questions regarding these apps below and whether you should get started with them or not.
1. Do exercise apps really pay to work out?
If you find the right paid workout app, then it can serve as the best motivator for staying fit and in the right shape, no matter the amount of reward. Though all apps we mentioned are legit, the method of rewarding and the amount varies from app to app. Some pay rewards in points that can be redeemed for Amazon gift cards or other prizes, while some pay you real cash. 
Apps that pay for free without paying any fee or amount are LifeCoin, RunTopia, MapMyFitness, etc. You can try these out and decide whether they're worth the hype and motivating enough to keep your fitness goals in check.
You can earn without spending a dime of your own or subscribing to a gym membership, so we'd say they are a good deal.
2. How much can I earn through pay-to-workout apps?
First thing first, you won't become a millionaire through paid workout apps as the apps only offer a small amount of reward money. Moreover, sometimes the money or points can't be redeemed till they accumulate to a certain number. So, in that sense, they aren't your best financial plan to earn a great sum of money in the long run. Still, they act as a motivator to ensure you're always healthy.
You can earn small cash rewards or Amazon gift cards by simply walking, running, swimming, or walking your dogs, and seriously, it doesn't sound like a bad deal.
3. Are all pay-to-workout apps legit?
Not all pay-to-workout apps are legit, and you have to be very particular regarding them. As you'll be sharing your location and other details with the app, ensuring the right one is very important to maintain privacy and safety. Many fitness apps use the device's pedometer and GPS to track your movement; you must be extremely careful while permitting any app.
As a rule of thumb, you should do your due homework about any fitness app and read reviews from customers and major tech columns before downloading one. 
Final Remarks
Turn fitness into a side hustle and get rewarded for all the steps you take and miles you run. It's seriously a no-brainer, and you'd be losing pounds while earning rewards which is an excellent way to kickstart your fitness journey. 
Besides, you wouldn't only be adding bucks to your bank account but will also be adopting a healthy lifestyle. By adopting healthy habits now, you can cut down on costs (medical) that can arise in the future due to a lazy and unhealthy lifestyle. In that sense, it's an excellent self-investment without spending a single dime.
Therefore, using these fitness apps that pay you to exercise is a great way to earn and save money without spending on gym memberships. So, happy exercising, guys!